Zomato gold membership first launched in UAE and Portugal and has now come to India. It has expanded around many cities in India. This programme is available in many cities now, including cities like Delhi NCR, Mumbai, Bengaluru, Pune, Hyderabad, Jaipur, Kolkata and Chandigarh.
---
What Is Zomato Gold Membership?
Zomato Gold Membership is a subscription-based service, it's members will get exclusive deals at restaurants, bars and pubs that Zomato has partnered with. As a Gold member, you get a complimentary food item or two complimentary drinks for every two drinks.
What Else Do They Have?
Not only that, you will also be invited to its many exclusive eventswhich are listed below. Considering these it might prove useful and good for Zomato and it's members both. It will be a win-win situation if Zomato does provide quality service and events as they are claiming.
Wine Tasting sessions
Restaurant launches
New Menu Previews
Talks with many talented chefs for cooking enthusiasts and much more.
---
Is It Worth It?
Zomato and Swiggy both are good services that get food delivered to your house. However, these two are giving good competition to each other. So, Zomato to get ahead of another food delivery service Swiggy dropped its latest weapon "Zomato Gold Membership". Also, some of the top rated places including many quality restaurants and bars are partnered with Zomato Gold.
So, it's members wouldn't have to worry much about quality. As they will be getting good and quality service and deals with their membership, it seems like a good deal.
If You Should Really Get It?
If you live in the urban part of the city and you go out often to eat outside with your friends, roommates, partner or in groups of people in restaurants then you should go for the Zomato Gold membership. As if you are going out to eat in groups of people often then the deals would prove really useful for you and your wallet's for sure.
We all are familiar with the situations when we tend to spend more than we thought we would, like in the case when giving a party to your friends. If you go really often to restaurants in groups or with a friend and you need to save some cash on food, considering you do go out often then you need good deals.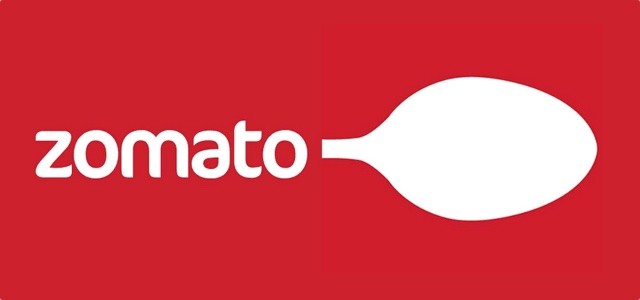 As spending that much amount of money, again and again, on food, you might run out of money like in the case for students living in dorm rooms. It will save you some cash and with that, you might buy something else like you might decide to save some money for future purchases or you might spend on clothes, books or buy accessories like watches, sunglasses, it's completely up to you what you do with that money.
Note: The 1+1 offer is not an offer for the food item but for the 1+1 people.
Allow me to explain what is that I am saying so that you know all the in's and out's of this membership. As we should always do some research before buying a product or paying for a service. It is always better to know what you will get once you pay for it and what to expect after paying for whatever you are paying for.
---
There Are 2 Types Of Zomato Gold Partners For Its Members
1+1 Dish: Members who opt for this, when they go out to a restaurant to eat something, most of them think that if they order a dish they will get the same dish for free once again that they ordered. That is not true, actually, the truth is that you can order any 2 dishes from the menu and you will get thedish with the lower price on the menu for free. This means when you buy 4 dishes, only 1 would be free not 2, as we might think.
2+2 Drinks: For the members who opt for this, if you buy 1 beer, another beer would have to be the same one. Basically, you can buy up to 2 different drinks and get 2 of each for the cost of 1. If you buy up to 2 drinks, you get 2 free. You can also do 1+1 drink. In this case, you have to buy drinks in a pair.
What You Need To Know
Zomato Gold can be used only once at each partner restaurant in one day
To avail the Zomato Gold offer you need to use the Zomato app and have a minimum of 2 people on the table
Zomato gold membership benefits can be availed on dine-in only, take-away and delivery are not included
Zomato Gold is valid only for dining out at their partner restaurants and bars
Zomato Gold is not valid on special occasion days
How Many Times Can I Visit A Gold Partner Restaurant?
According to the official website of Zomato, the number of Gold visits available per restaurant depends on the plan you choose:
12-month membership: get 8 visits per restaurant & bar
3-month membership: get 2 visits per restaurant & bar
2-week membership: get 1 visit per restaurant & bar
What Zomato Has To Say About This
"We are very excited about the future of Gold and are making it bigger and better."
– Founder and CEO Deepinder Goyal
Zomato Gold is most certainly looking forward to adding more to their Zomato Gold Membership offer. The Global Business Head of Zomato Gold Anand Sinha says "There are so many things in store for our Zomato Gold members. We will have new kinds of events, food festivals, and we also have exclusive menus (we are calling them secret menus) at participating restaurants. So naturally, we want to keep our membership club tight and restricted to the most discerning set of customers."
---
How Do I Distinguish Between Food & Drinks Partners?
Each partner has a tag that allows its Zomato Gold Membership's members to distinguish between Food & Drinks Partners: