Saudi Arabia Oil Stock IPO. Saudi Arabia's biggest state owned oil producer has decided to go public. The name of the company is "Saudi Aramco". Here's what you need to know.
Saudi Aramco recently confirmed to list on the Riyadh Stock Exchange. This could be the world's biggest IPO (initial public offering). Going public was a long awaited goal for this giant.
As they have been planning to become a public traded company. Now the time has finally come. This state owned oil producer made the announcement recently on twitter.
Twitter Post
تُعلن #أرامكو السعودية عن نيّتها إدراج أسهمها في السوق المالية السعودية "تداول"https://t.co/w7kPWUp1Xy pic.twitter.com/naJb1v89yM

— أرامكو (@Saudi_Aramco) November 3, 2019
In English meaning "Saudi Arabia intends to list its shares in the Saudi Stock Market trading". – Google Translator
How Much They Are Willing To Offer? & Risks
Sources have stated that they may be willing to offer around 1-2% of its shares. Their initial plan is to trade their shares on the Riyadh's Tadawul stock exchange & later put their shares on the foreign exchange.
This company is pump's about 10% of the world's supply. Weaker oil prices reduced the company's first half net profit by 12% to $46.9 Billion in 2019. But this figure is still nice as compared to Apple Inc (AAPL.O) which made around $31.5 Billion.
The risks both political & strategic are high for firms which may be any, operating in the region. Saudi Aramco has limited control in the output policy, which is a key part of Saudi Arabia's Opec Management. Which is a important point which you needed to know.
Upload Date Sep 14, 2019 
All these risks were highlighted when the drone attacks hit the Abqaiq Oil Facility & the Khurais Oil Field which are both located in Saudi Arabia. These both are owned by saudi arabia oil stock giant Saudi Aramco.
Prince Mohammed hopes for a optimistic valuation for $2 Trillion for their company Saudi Aramco. They produce about 10 million barrels of crude oil every day! & also helps meet the global demand for crude oil by 10%.
An announcement made by Capital Market Authority offered no specific timeline for the Saudi Arabia oil stock IPO.
The Capital Market Authority board has issued its resolution approving the Saudi Arabian Oil Co. application for the registration and offering of part of its shares
They also said in their statement,
The company's prospectus will be published prior to the start of the subscription period.
Potential Timeline For Saudi Arabia Oil Stock IPO (For Saudi Aramco)
A Saudi Arabia owned satellite channel by the name "Al-Arabiya". Which is believed to have close links to the Al Saud royal family. They reported that the pricing of the stock will begin on November 17. The final price would be set on December 4 after which they will begin to be traded on Tadawul on December 11.
A Little Insight
Back in the time when it was still a US based company. They used the Saudi Aramco as a piggy bank, taking money for development companies. The royal family as it's sole shareholder hasn't interfered in any sort of company's long term decisions.
It's revenue provides about 60% of all the government revenue.
Yes, there have been decisions that seems to be forced on the company, such as the nearly $70 Billion purchase of a petrochemical company in the month of March.
The name of the company was Saudi Basic Industries Corp. They did that just before this company announced a dive in its quarterly profits.
First ever half year results of Saudi Aramco reported a income of $46.8 Billion. As Prince Mohammed is hoping for a $2 Trillion valuation, it seems a little unrealistic. As both Apple & Microsoft are at $1 Trillion.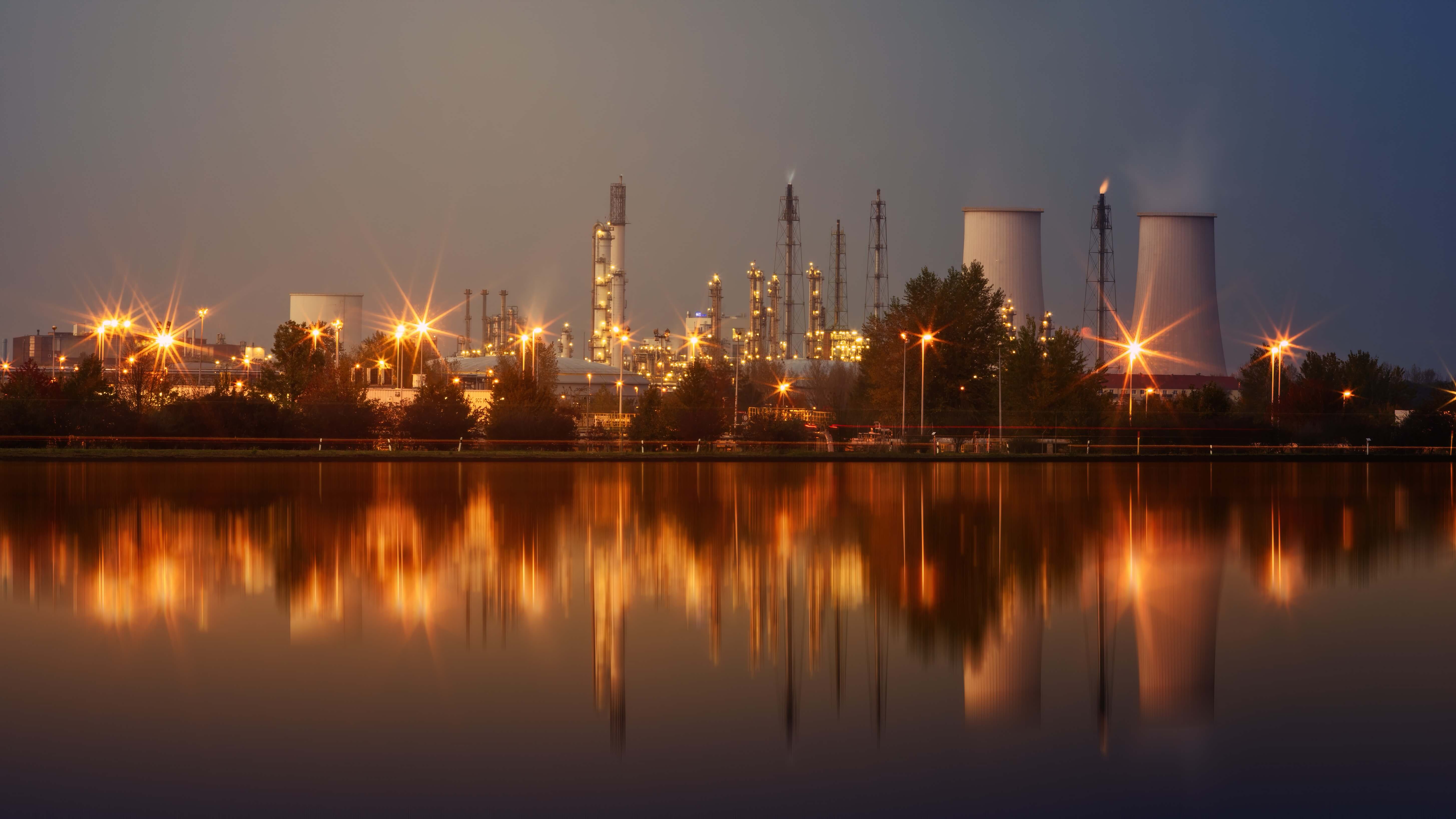 What Analysts Believe About Saudi Arabia Oil Stock IPO Of Saudi Aramco?
Analysts believe that this company will list upto 3% of their company on Tadawul, with an additional 2% abroad.
What About Their Investors?
They seek to assure the investors, after taking all into account such as their potential valuation which may be questionable. Also including the potential risks & future attacks.
In a presentation posted on their website which was in the month of October. They announced that they intent to offer a $75 Billion dividend for investors by the year 2020.
They also pledged that from 2020 – 2024, any year with less than $75 Billion would see "non-government shareholders" prioritized to get paid.
About Saudi Aramco
Saudi Aramco has its root back to 1933. When a deal was struck between Saudi Arabia & the Standard Oil Company Of California which later became Chevron to survey & drill for oil thus creating a new firm to do so.
1973-1980, Saudi Arabia bought the whole company !
Saudi Arabia comes second after Venezuela in the list of biggest oil reserves by the Energy Information Administration.
History
The Rockefeller family's Standard Oil Company struck oil in Saudi Arabia in 1938. Then the venture was known as the Arabia America Oil Company And Crude Oil Production.
They used to do 500,000 barrels a day back in 1949.
By the time it was 1980, Saudi government had bought out all the original shareholders and was now the 100% owner of the company. In 1988, the Saudi Arabian Oil Company (Saudi Aramco) was established.
Prince Mohammed bin Salman wants to move beyond and diversify the economy of Saudi away from oil.
He stated
The kingdom must end its oil addiction.
Obviously, he said that so to ensure that it was no longer at the mercy of commodity price volatility.
Reserves, Production, Exports & Refining
This company had 260.2 billion barrels of oil in 2017. Which was large enough & larger than the combined reserves of
Exxon Mobil Corporation
Chevron Corporation
Royal Dutch Shell Plc
BP Plc
Total SA
They produced 10.3 million barrels per day at the lowest production cost which is at $2.80 per barrel just last year. They also produced 1.1 million barrels of natural gas liquids & 8.9 standard cubic feet per day of natural gas. Almost 3 quarters of this companies exports which is about 5.2 million bpd were delivered to customers in Asia in 2018.
Their Asian buyer's include
India
China
South Korea
Japan
Taiwan
In 2018 crude deliveries to North America reached 1 million bpd & 864,000 to Europe. They have refining operations across the globe & their U.S. oil refining subsidiary by the name Motiva Enterprises owns 607,000 barrels per day.
Saudi Aramco Prospectus
Saudi Aramco will release the prospectus for their biggest planned Saudi Arabia oil stock IPO (initial public offering) on November 10. Which was said by a news channel named Al-Arabiya on Sunday. We have discussed all about their coming IPO.
Saudi Aramco Issues
Saudi Aramco Financials
Here is the report of their financials from 2017-18. You can download their official statement provided by the company.
Saudi Aramco Bonds
In the month of April the company has announced pricing of  $12 Billion Bond insurance. It comprises of 5 tranches of senior unsecured notes under Saudi Aramco's Global Medium Term Note Program.
The tranches are:
$1,000,000,000 2.750% senior notes due 2022;
$2,000,000,000 2.875% senior notes due 2024;
$3,000,000,000 3.500% senior notes due 2029;
$3,000,000,000 4.250% senior notes due 2039; and
$3,000,000,000 4.375% senior notes due 2049 (collectively, the "Notes").